VDCap Full Performance Capture kit contains full-body motion capture suit, camera-based face capture helmet and entry-level motion capture software system. It is most suitable for motion capture individuals or beginners to learn the beginning of motion capture technology, the first experience of inertial motion capture technology, the posture and capture accuracy requirements are not very high and more affordable motion capture solution. Suitable for individual hobbyists, individual Vtubers, short video production, beginners.
Kit Contents

Hardware

Full body mocap suit: VDSuit Full

Face capture helmet: AH Helmet

Software

Entry-Level Motion Capture Engine: VDMocap Studio Plus

Accessory

User Manuals
VDSuit Full 

Weight of dynamic capture suit:

500g

Body webbing material:

Nylon fabric with adjustable elastic for all shapes and sizes

Number of sensors:

27,include hand&fingers sensors

Battery type:

Lithium battery

Operating voltage:

5V

Endurance:

6h

Transmission method:

Adaptive frequency hopping 2.4 GHz wireless

Data Latency:

10-20ms

Transmission distance:

≤40m

Transmission frame rate:

60Hz/72Hz/80Hz/96Hz

Sensor core algorithm:

Independent research and development of multi-level AHRS asynchronous fusion algorithm

Attitude capture range:

360 ° omnidirectional motion posture output

Sensor refresh rate:

500Hz

Attitude accuracy:

ROLL<0.5° PITCH<0.5 YAW<1.5°

Angular resolution:

<0.02°

Acceleration range:

±160m/s2(16g)

Gyroscope range:

±2000dps

Magnetometer range:

±4.9Gs

Factory calibration:

Self-developed 24-plane and 9-parameter multi-sensor calibration technique

* Provide C + + SDK to support secondary development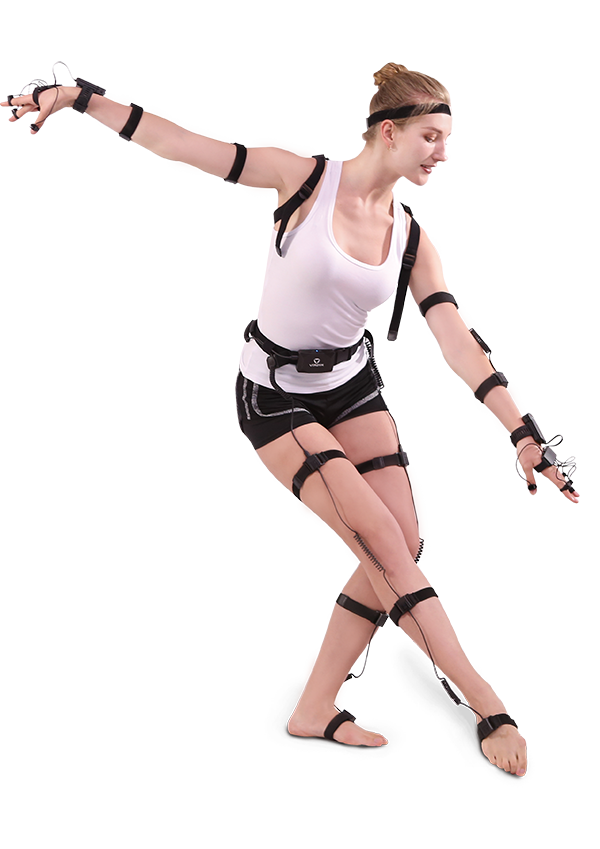 AH Helmet

Technical solution

Face capture technology

Camera

1080P HD RGB camera

Shooting frame rate

60FPS

Connection method

Wired connection USB-A2.0 and above

Connection length

1.3m

Fill light

3200K warm white light (soft and non-invasive to the eyes)

Size

Length 42cm, Width 24.5cm, Height 15.5cm

Weight

280g Ultra light for long wear

Main materials

Polyamide (nylon) + foam lining

Capture expressions bs number

52

 Support Plugins(FREE)

 Unity/UE4.27/UE5/UE5.1/C++SDK

* C + + SDK is provided to support secondary development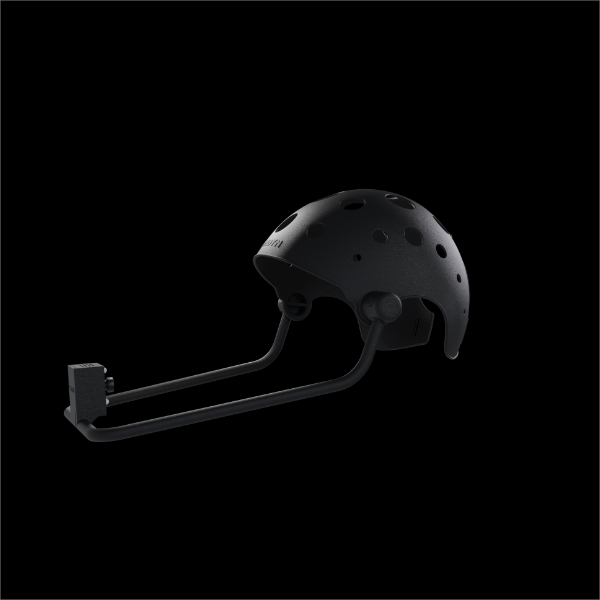 | | |
| --- | --- |
| VDMocap Studio Plus | |
| Live Preview: | Easily realize real-time whole body posture capture, facial expression capture |
| Multi-window mode: | Single-view and four-view mode |
| Reset and tracking modes: | Support model origin reset and visual angle reset |
| Motion capture control panel: | Adjust the action effect of the model in real time |
| Calibrate system performance: | A-pose and P-pose calibration |
| Model import: | fbx format models |
| Gesture recognition: | 10  high-precision gesture recognition outputs |
| Data recording and playback: | Support real-time action data recording and playback of recorded action data |
| Output data type: | BVH , FBX, CSV |
| Data optimization: | Support post-processing algorithm of recorded data |
| Data stream: | MD data stream output, transmit through UDP protocol |
| Plug-in support: | Unity3D、UE4-5、MotionBuilder、Blender |
| Surface capture data: | ARKit BlendShape Expression Data |
| Number of face capture emoticons: | 52 |
| Secondary development support: | Provide C + + SDK |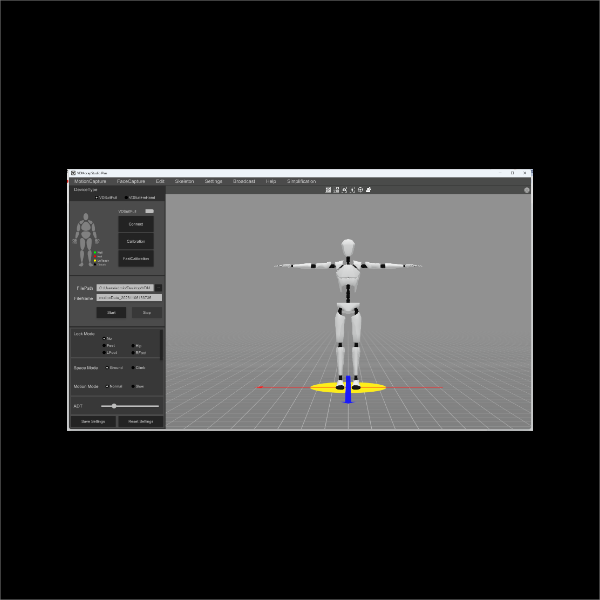 ● A full-body mocap suit * 1
● A camera-based face capture helmet * 1
● Entry-Level mocap software * 1 (send by email)
● User Manual * 1
If you would like to learn more about VDCap Full Performance Capture, such as pricing, discounts, detailed device specifications, feature comparisons, application scenarios, and more, please send an email to virdyn@outlook.com for inquiries. We will respond to your inquiry within 12 hours of receiving it.
Buy NOW