Exciting news for Motionbuilder enthusiasts! Virdyn proudly introduces the complete compatibility of our motion capture plugin with Motionbuilder software. This groundbreaking development is a game-changer for Motionbuilder users, opening up a world of possibilities. With Virdyn's VDMocap Studio software and Motionbuilder plugin, users can effortlessly connect Virdyn's state-of-the-art devices like VDSuit Full and MHand Pro. By utilizing VDMocap Studio/Plus software, you can seamlessly broadcast data to Motionbuilder, enabling real-time model control and dynamic motion capture data transmission. What's more, our plugin fully supports both full-body and facial animation, making it an indispensable tool for animation professionals.
Here's what you get from us:
●FREE access to the plugin (both full-body and facial motion capture) upon purchasing our hardware devices.
●FREE updates to the latest plugin versions.
●FREE Comprehensive documentation in PDF format and video tutorials for installation and setup.
Motionbuilder Plugin Variety: Our Motionbuilder plugin functions as a data broadcasting solution. Through VDMocap Studio/Plus software, you can seamlessly broadcast motion capture data to Motionbuilder. This feature-rich plugin supports real-time device connections and MD data broadcasting.
Motionbuilder Plugin Highlights:
●Immersive Motion Capture: With our plugin, you can experience in-depth motion capture data broadcasting, bringing your animations to life.
●Real-Time Control of FBX Models: Achieve real-time control of your FBX models, enabling dynamic animation projects.
●Support for Various Skeletal Models: Whether you're working with different skeletal models, our plugin offers seamless integration.
●Single-Person Motion Capture: Tailored for single-person motion capture, this feature guarantees ease of use and exceptional performance.
Motionbuilder Plugin System Requirements:
●Motionbuilder Version Requirement: Our plugin is compatible with versions 2016, 2017, 2018, 2019, 2020, ensuring flexibility for users.
●Operating System: Supported on both Windows 10 and Windows 11.
Empower your animation journey with Virdyn's motion capture plugin for Motionbuilder. Enjoy the freedom of real-time model control and the precision of motion capture data transmission. This breakthrough is the gateway to unlocking your creativity and propelling your animation projects to new heights. Join us in this exciting milestone and transform your Motionbuilder experience today.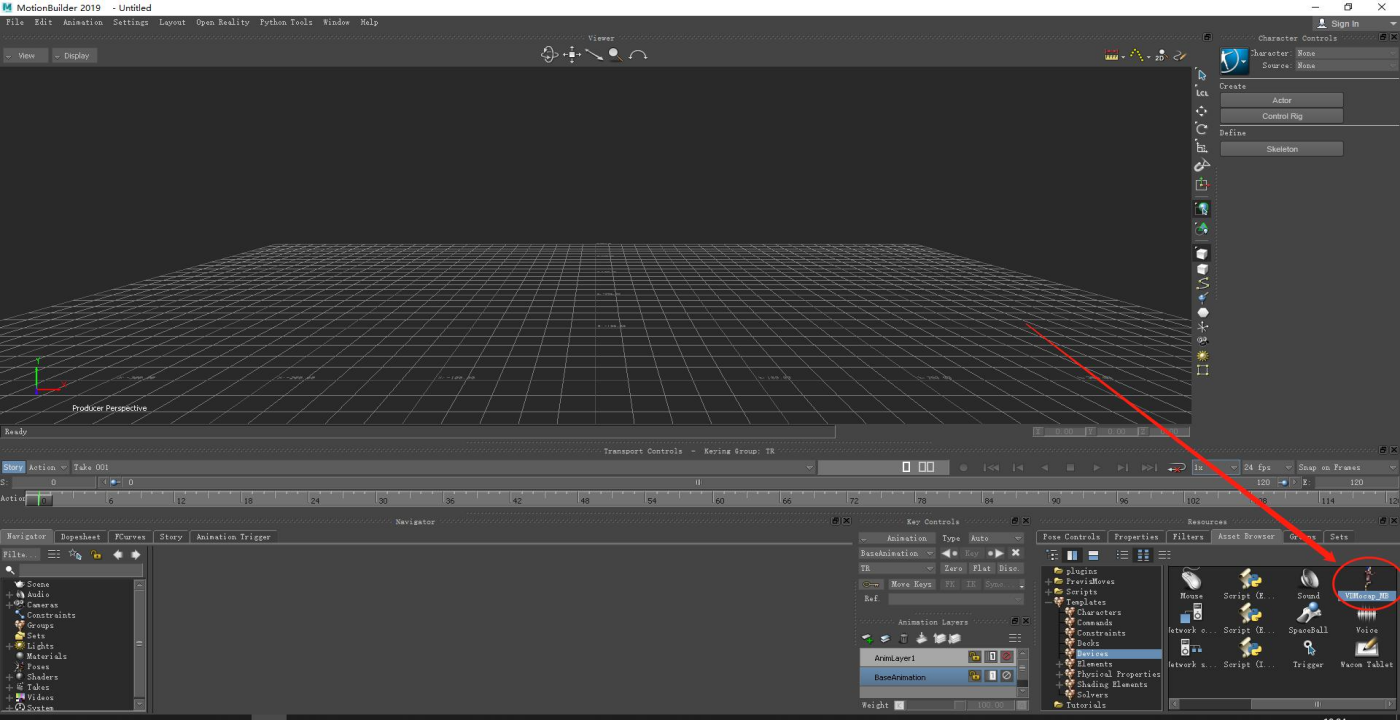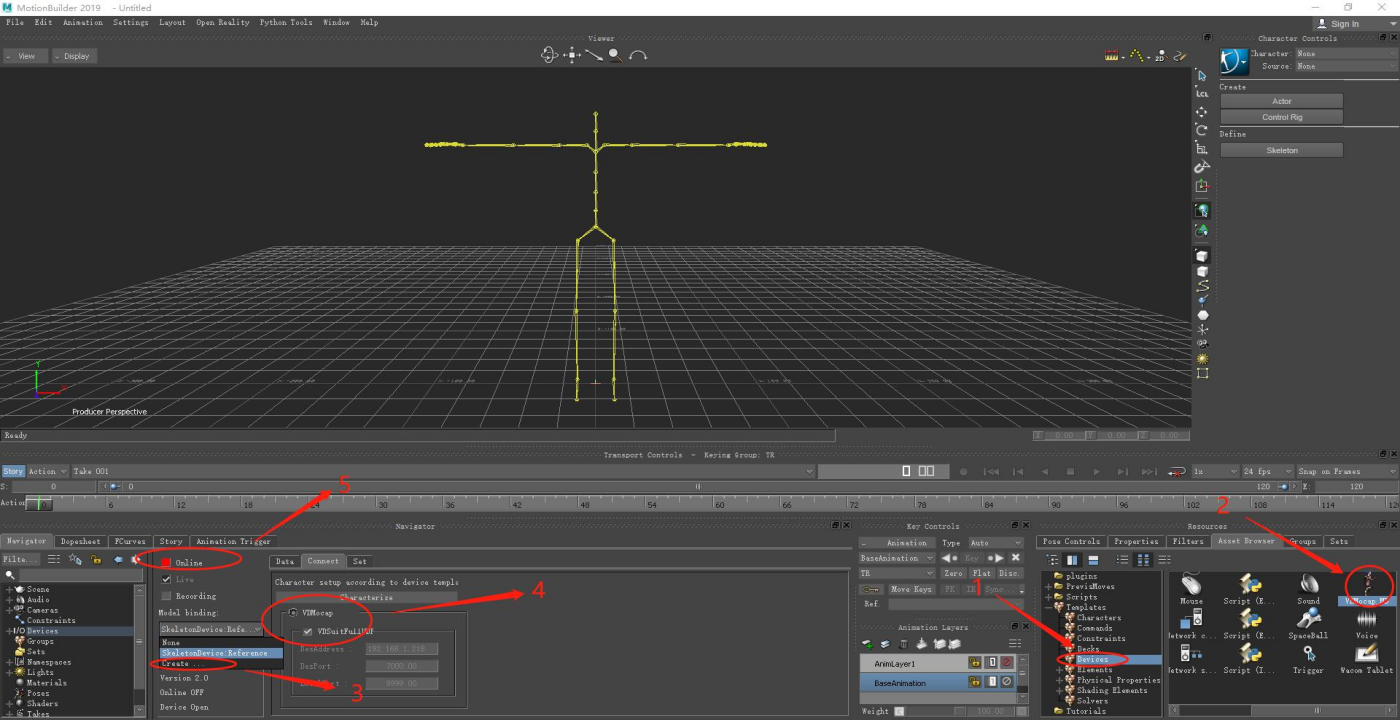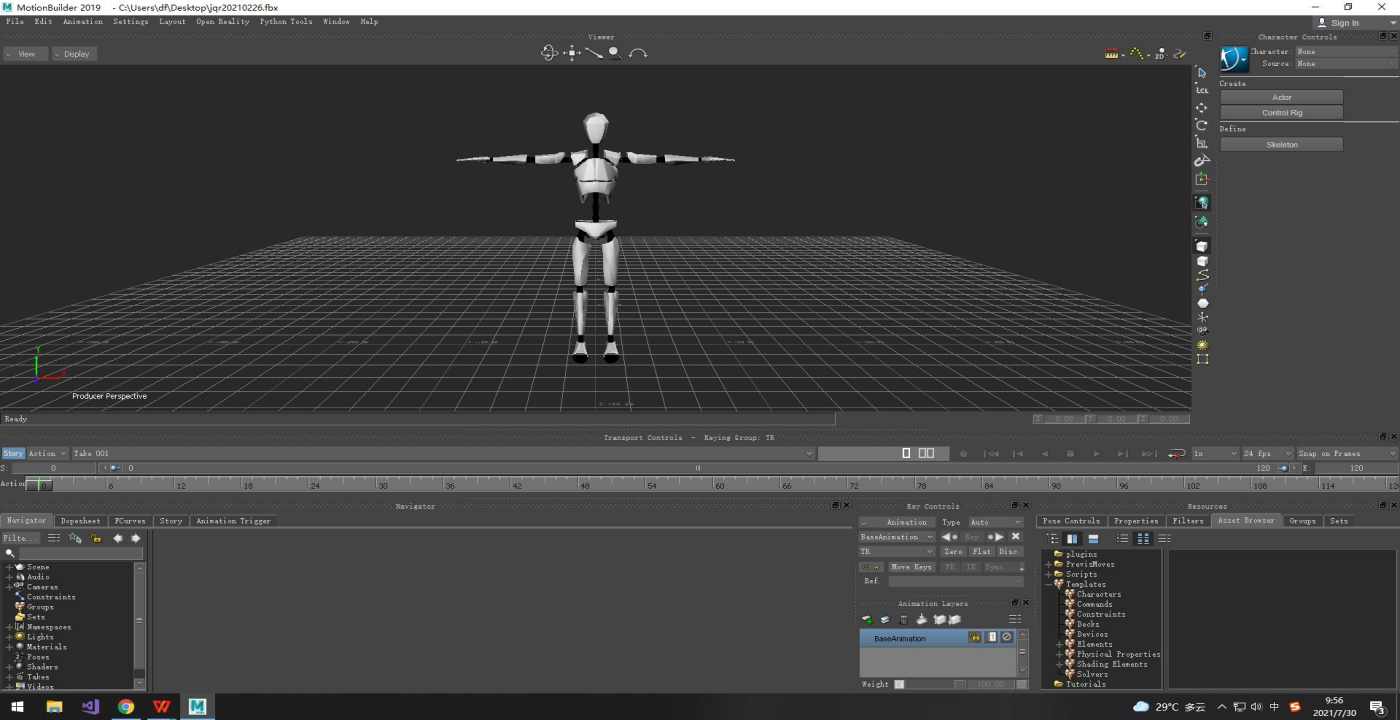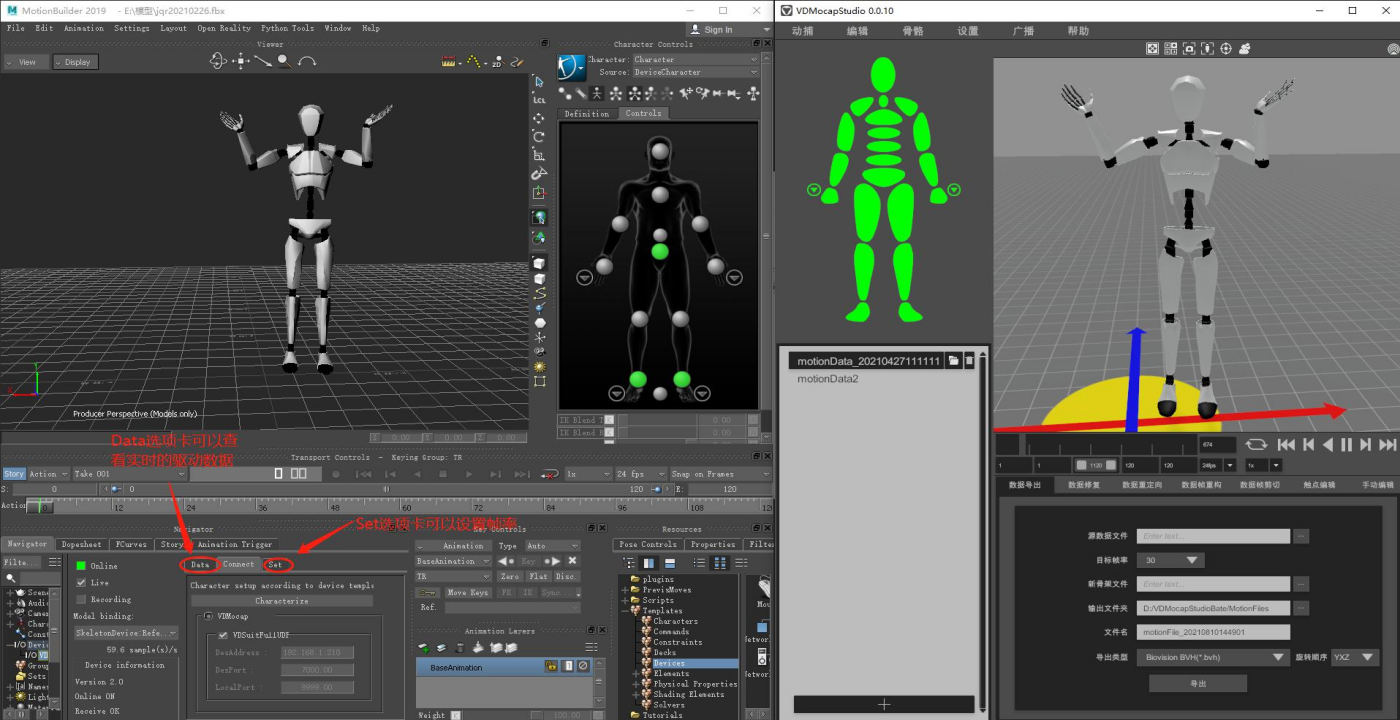 Buy NOW