Discover our comprehensive inertial motion capture solutions tailored for the world of Vtubing and Streaming. We present you with cutting-edge technology designed to transform your virtual broadcasts into captivating and lifelike experiences. Uncover the features and performance that set our solution apart. Explore seamless integration options to enhance your virtual content. Plus, rest assured with our exceptional global logistics and top-tier post-purchase support. Elevate your Vtubing and Streaming with our Inertial Motion Capture Technology.
VDCap Full Performance Capture kit contains full-body motion capture suit, camera-based face capture helmet and entry-level motion capture software system. It is suitable for individual Vtubers, beginners to learn the beginning of motion capture technology, the first experience of inertial motion capture technology, the posture and capture accuracy requirements are not very high and give more affordable solution. Suitable for individual Vtuber, hobbyists, short video production, beginners.
Kit Contents

Hardware

Full body mocap suit: VDSuit Full

Face capture helmet: VDFace Helmet/AH Helmet for Pro

Software

Standard Motion Capture Engine: VDMocap Studio Plus

Accessory

User Manuals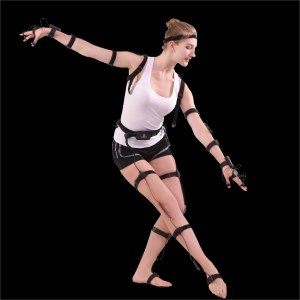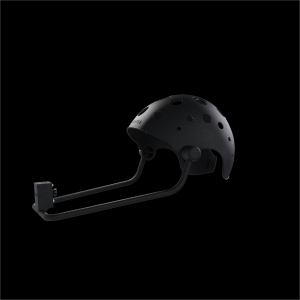 ● Full performance motion capture: Integration of 27 key nodes throughout the body, accurate down to the finger joints, one-button drive, real-time reconstruction of the performer's movement trajectory in 3D space, accurately capturing the movements of a real human actor and transforming them into a digital model in real time
●Best value for money: the most competitive price for Virdyn's complete inertial motion capture kit, with capture performance that is not inferior to the usual inertial motion capture technology on the market, but at an excellent value for money
●Good sensor refresh rate: up to 500 HZ
●Low latency: 10-20 ms in wireless state
●Long transmission distance: support up to 30 metres wireless transmission
●High Data frame rate: support 60HZ, 72HZ, 80HZ, 96HZ, four kinds of frequency
●Wireless transmission: Wireless transmission, charging 2.5 hours, continuous working 6 hours
●Software support model format: BVH, FBX, CSV
●Software support Plugins: Unity3D, UE4-5, IClone, MAYA, MotionBuilder, Blender
The full set includes the motion capture suit VDSuit Full, and face capture AH Helmet expression capture helmet. One key drive, real-time reconstruction of the performer's movement trajectory in 3D space. Record or stream an animated version of someone for YouTube, Twitch and other platforms.
Anywhere, Any size, Anytime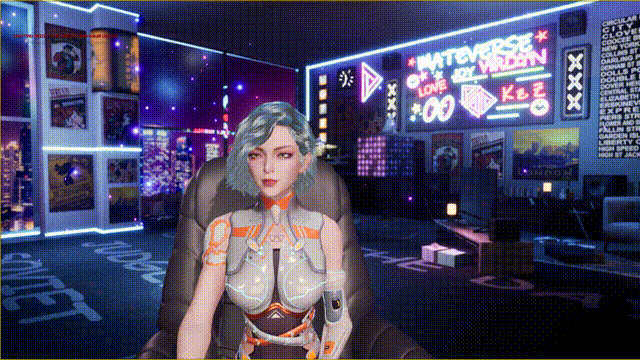 Creating realistic Vtubing doesn't require cameras and a dedicated studio. With Virdyn VDCap motion capture solution, Vtubers have the freedom to perform in any environment. Our suit is held in place by straps and do not require anything in terms of the actor's body shape. Vtubers can then utilize this motion data, apply it to character rigging, and replicate the movements seamlessly within the Streaming platforms.
VTubers have become some of the most accomplished online content creators globally. Leveraging motion capture technology to animate VTubers, they engage with vast subscriber bases through videos and live streams. This dynamic fusion of tech breathes life into a VTuber's persona, establishing an ideal medium for expressing viewpoints and promoting products.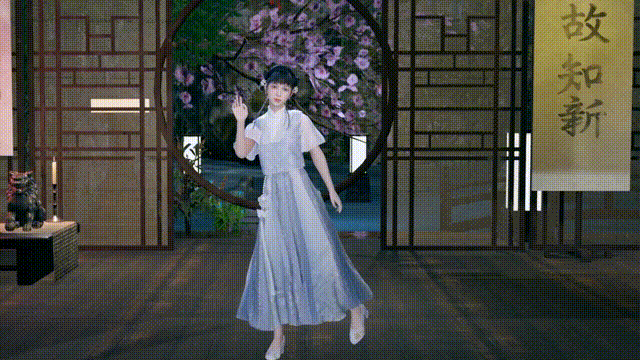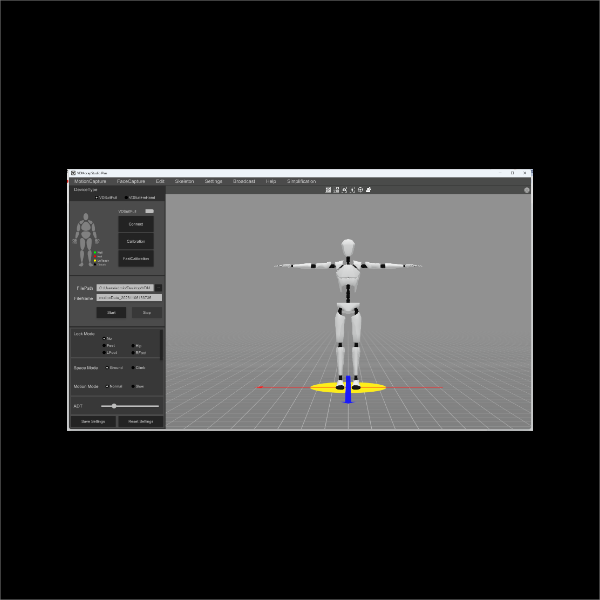 VDCap's hardware incorporates Virdyn's well-established and widely used inertial sensor technology. With sensor refresh rates reaching up to 500Hz and data refresh rates up to 96Hz, you'll experience a smooth entry-level motion capture performance with latency rates of 10-20ms. VDMocap Studio Plus software integrates Virdyn's enhanced mocap engine, offering multi-angle viewing, a user-friendly control panel for adjusting character motion parameters at will, and one-click broadcasting for real-time data transfer to 3D software, providing a seamless virtual live streaming experience.
Effortlessly integrate your motion capture data into popular 3D software applications like Unity3D, Unreal, IClone, Maya, MotionBuilder, Blender. Also support VRChat and Vtuber application Warudo. VDMocap Studio Plus software provides standardized format exports, including FBX, BVH, CSV. Furthermore, we offer a range of plugins for finger-tracking gloves, facial capture, positional assistance, and much more.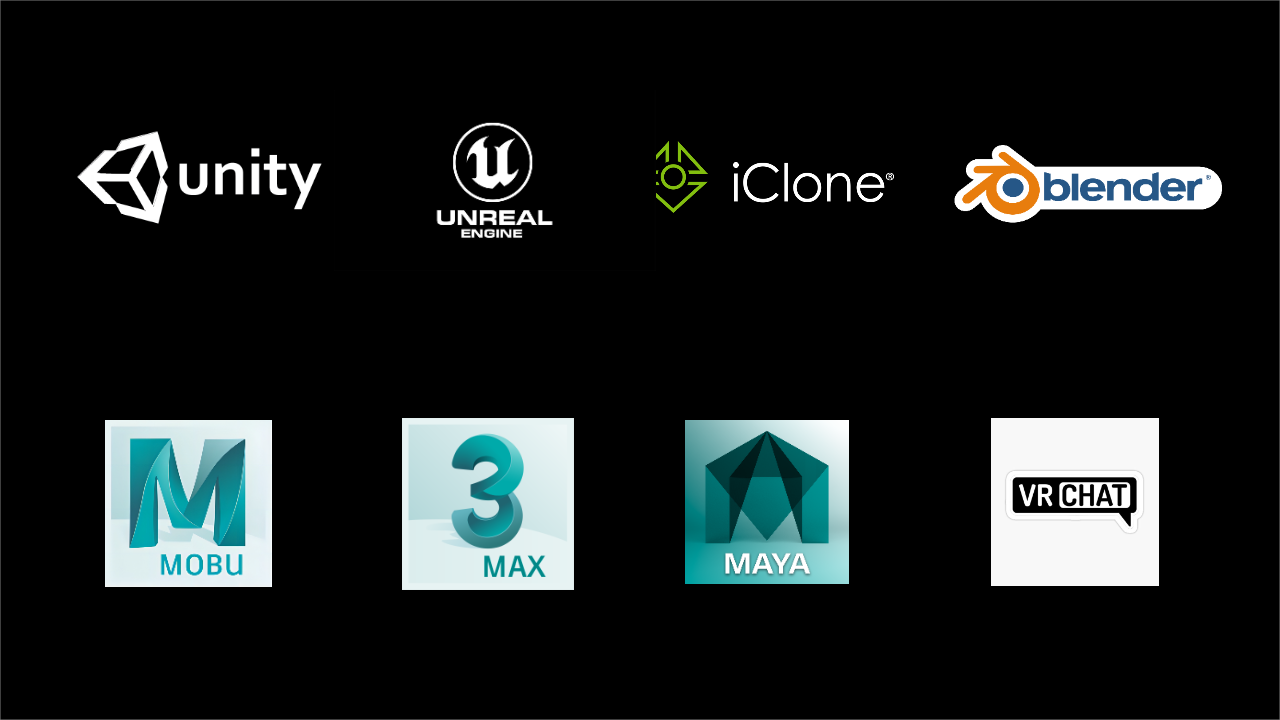 Free&Fast Worldwide Shipping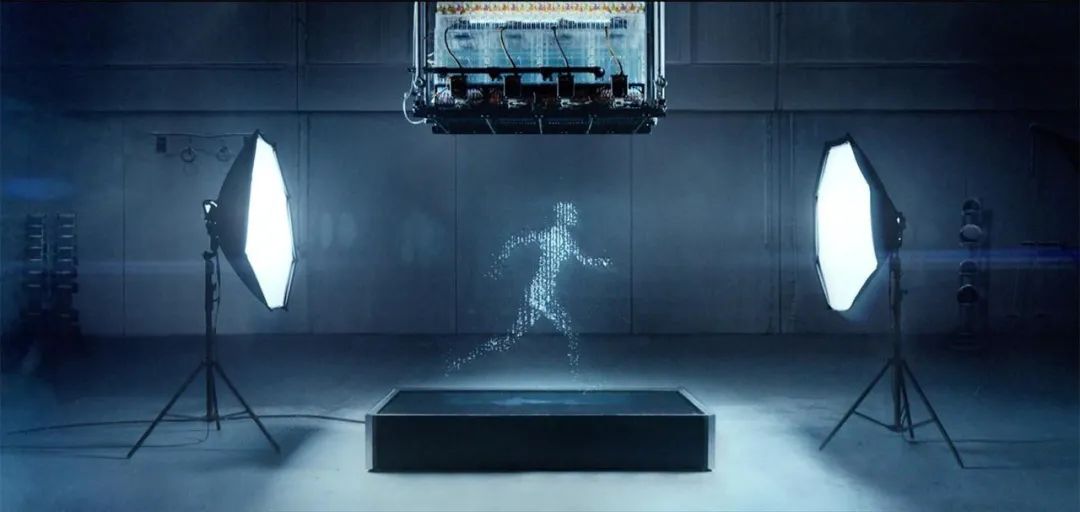 At Virdyn, we hold your shopping experience in the highest regard. We're dedicated to providing our customers with a safe, swift, and reliable global logistics service. We employ our in-house logistics network, ensuring your order reaches you in as little as 3 days or within a maximum of 15 days, no matter where you are in the world. Furthermore, we guarantee comprehensive shipping support. In select countries, we offer customs clearance and tax-inclusive services, so you won't have to pay any shipping or tax fees after making your purchase. Just sit back and wait for your delivery to arrive at your doorstep.
At Virdyn, we place paramount importance on the after-sale service experience for our valued customers. Anyone who purchases Virdyn products is entitled to a one-year warranty, comprehensive electronic documentation, and video tutorial services. We offer 24/7 one-on-one technical support and remote desktop assistance to address any product-related inquiries you might have.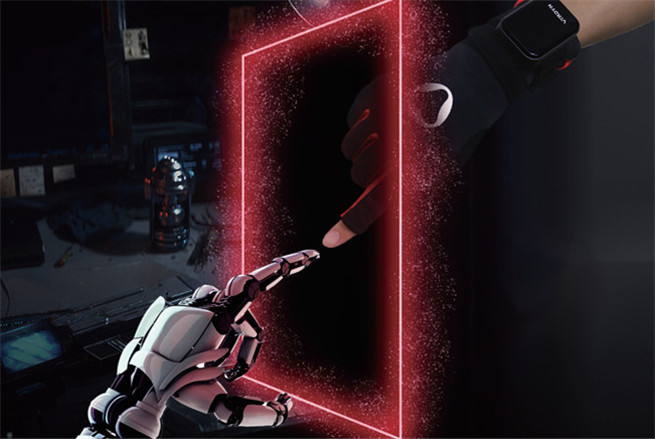 Buy NOW