We're thrilled to announce that Virdyn's innovation now extends its full support to Unreal Engine users. If you're working with Unreal Engine, this is an exciting update you won't want to miss. With Virdyn's VDMocap Studio software and Unreal Engine plugin, you can effortlessly connect Virdyn's devices such as VDSuit Full or MHand Pro. This dynamic connection is made possible through the VDMocap Studio/Plus software, which efficiently broadcasts data to Unreal Engine, delivering real-time model control and seamless motion capture data transfer. Plus, you get comprehensive support for both full-body and facial motion capture, making it the perfect tool for your Unreal Engine projects. This accomplishment marks a significant milestone for Virdyn as it perfectly aligns with the needs of Unreal Engine users.
What you can expect from us:
●FREE Plugin Access: Purchase our hardware devices and receive free access to both full-body and facial motion capture plugins.
●FREE Automatic Updates: Stay up-to-date with the latest plugin versions, ensuring your motion capture setup is cutting-edge.
●FREE Comprehensive Documentation: Access detailed PDF guides and instructional videos for installation and driver setup.
UE Plugin Varieties: Our Unreal Engine plugin focuses on data broadcasting, letting you broadcast motion capture data from VDMocap Studio/Plus to Unreal Engine. This method supports real-time device connections and MD data broadcasting, ensuring smooth data transmission.
UE Plugin Highlights:
●Multi-Person Capture: Our plugin supports up to two simultaneous users in the same scene, making it perfect for collaborative projects.
●Full-Body and Facial Capture: Achieve complete motion capture with support for both body and facial expressions. Additionally, it supports LiveLink facial capture.
●Metahuman Model Integration: Easily bind Metahuman models and enable real-time data broadcasting.
●Calibration and Calibration-Free Modes: Seamlessly integrate calibration, magnetic calibration, and motion capture parameter adjustments.
●Default Models and Scene Adjustments: Customize your models and scene configurations for the perfect setup.
●Gesture Recognition: Unlock gesture recognition capabilities for precise control.
●Additional Functions: Features like hip node height adjustment, interface hiding, and more, making your motion capture experience flexible and efficient.
UE Plugin System Requirements:
●Unreal Engine Version: Supported versions include 4.24, 4.26, 4.27, 5.0, 5.1, 5.2, and 5.3.
●Operating System: Windows 10/Windows 11
With Virdyn's Unreal Engine plugin, you're not just tapping into advanced motion capture solutions; you're also experiencing a significant upgrade to your Unreal Engine projects. Say goodbye to compatibility issues, and say hello to seamless, real-time motion capture. Join us on this thrilling journey into the world of Unreal Engine motion capture, and supercharge your creative projects today.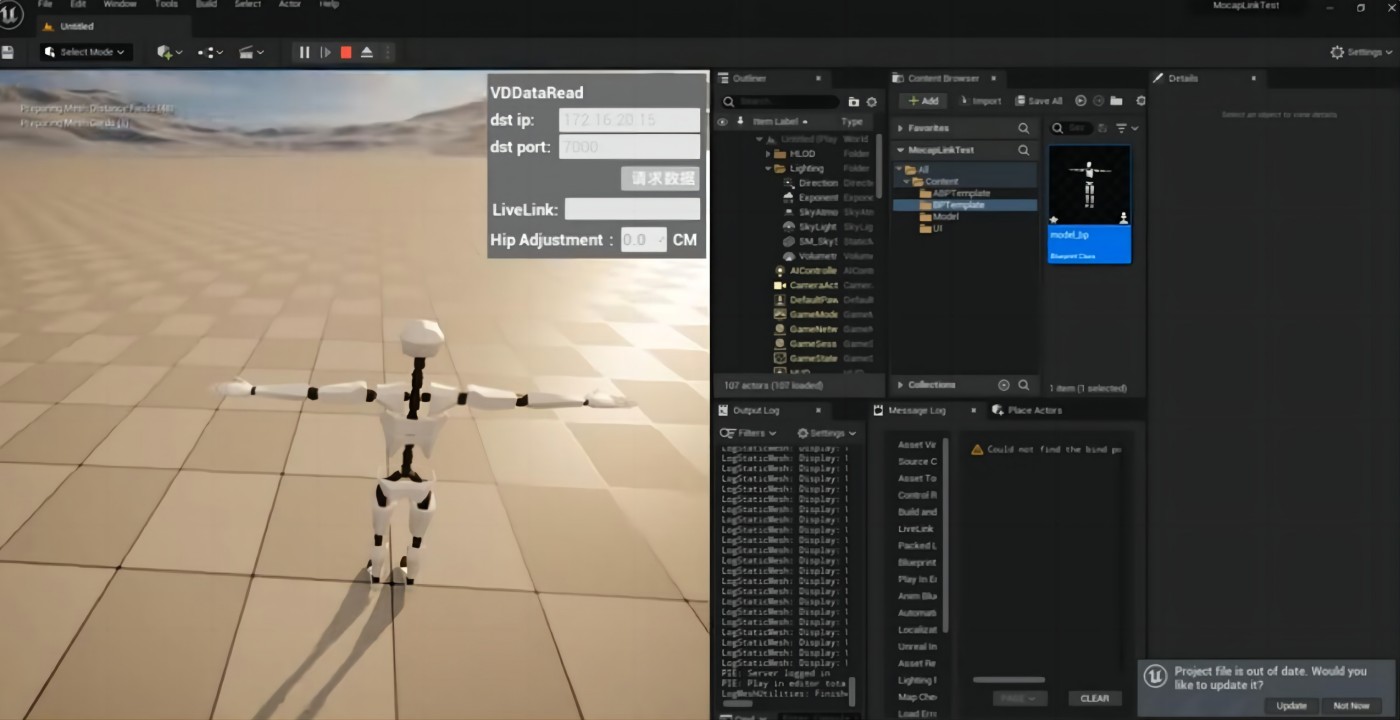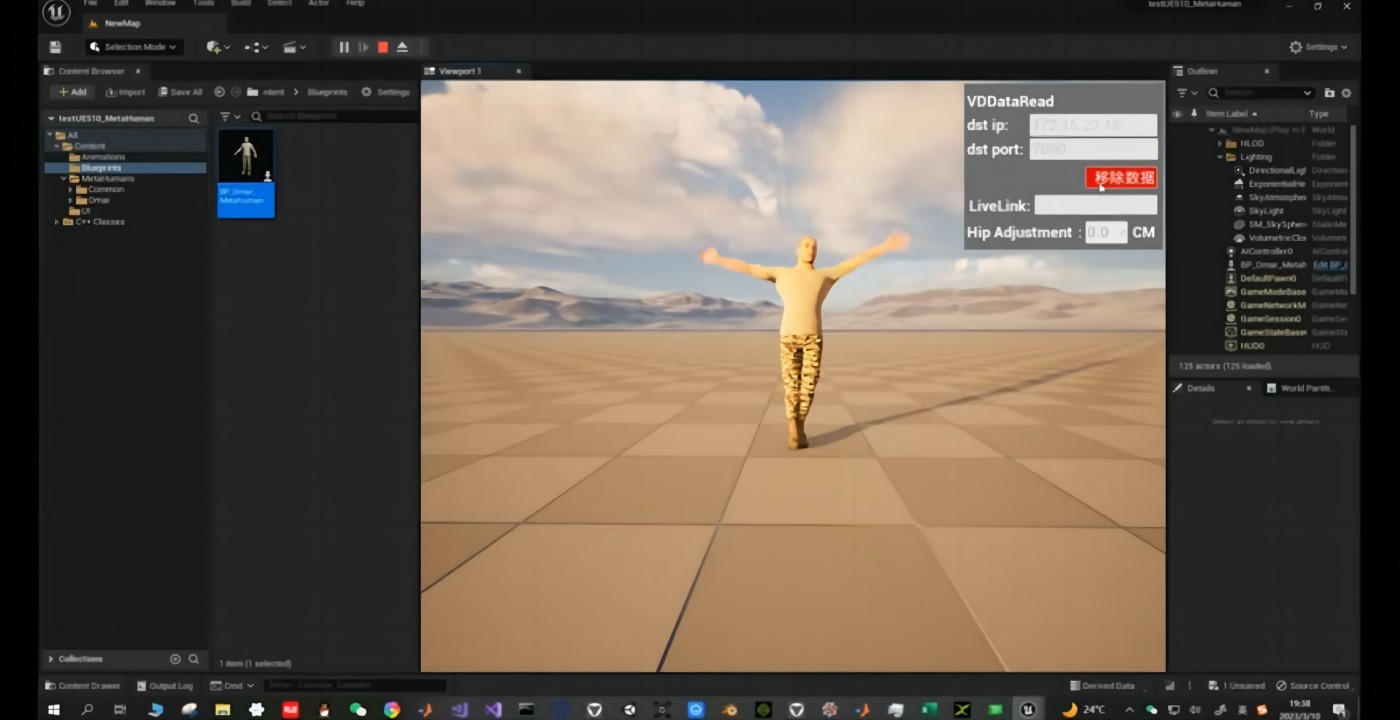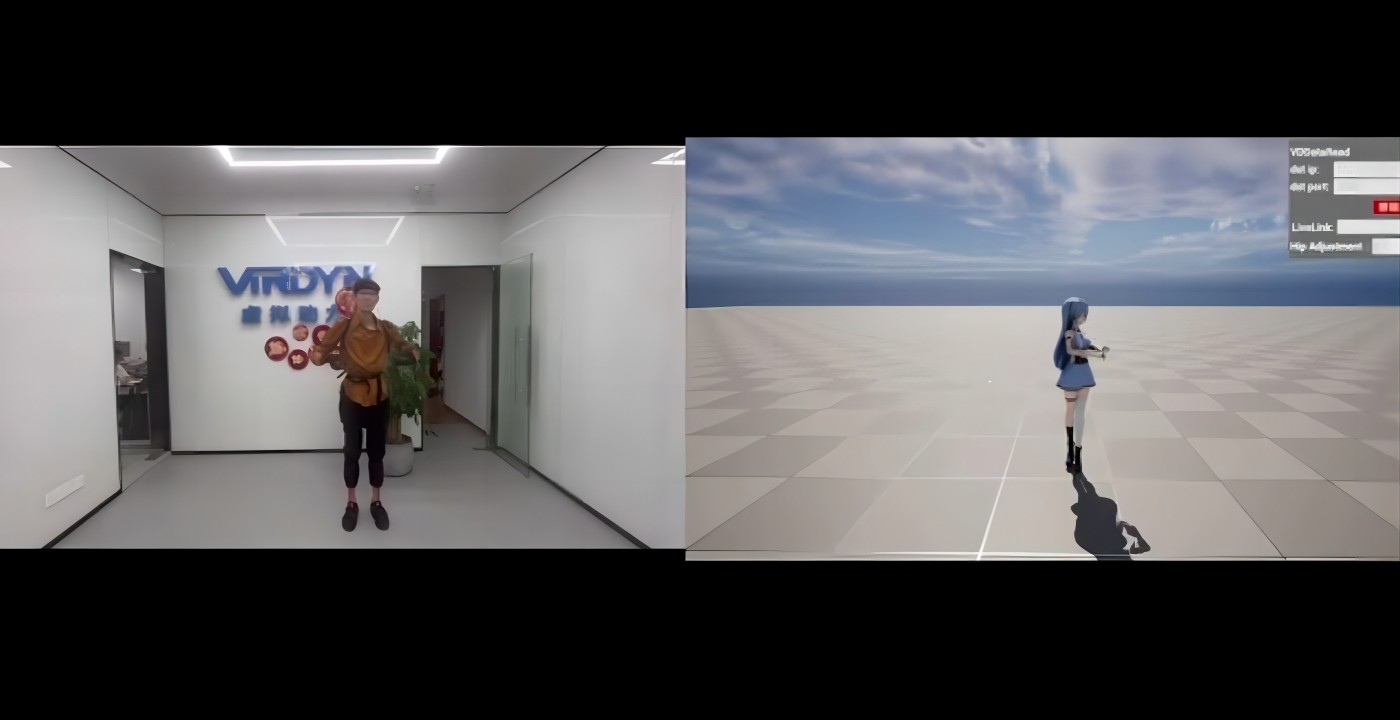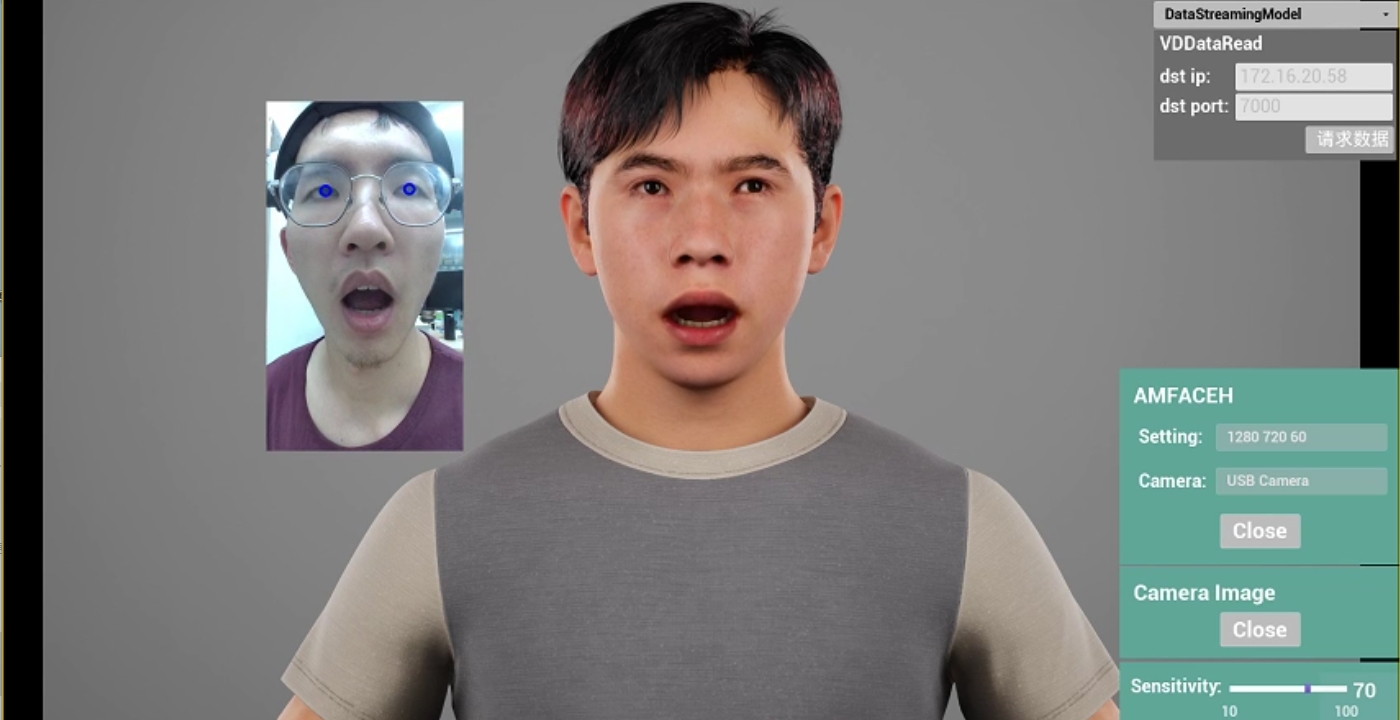 Buy NOW